Partnership with Gertrud Meyer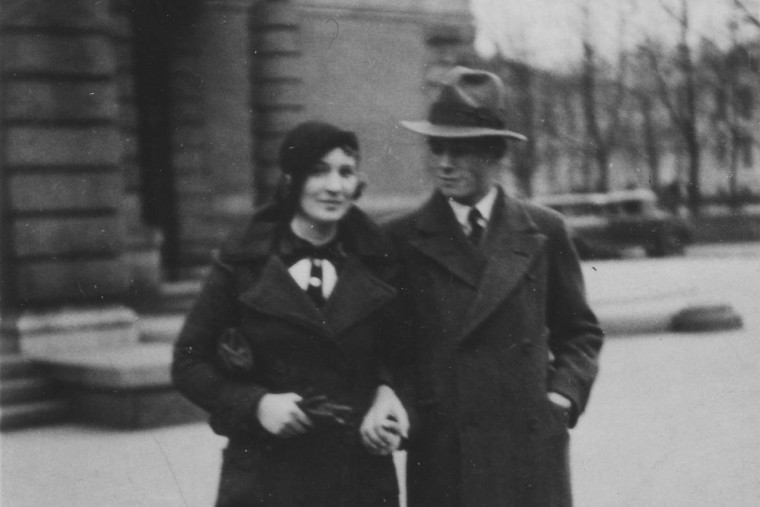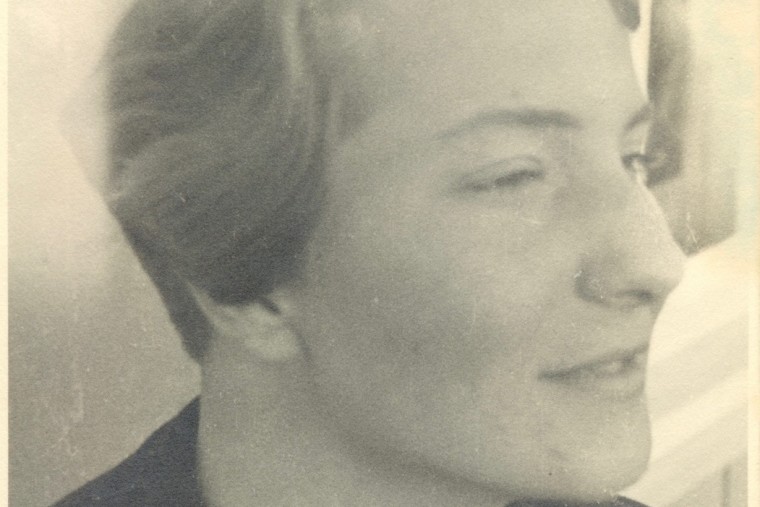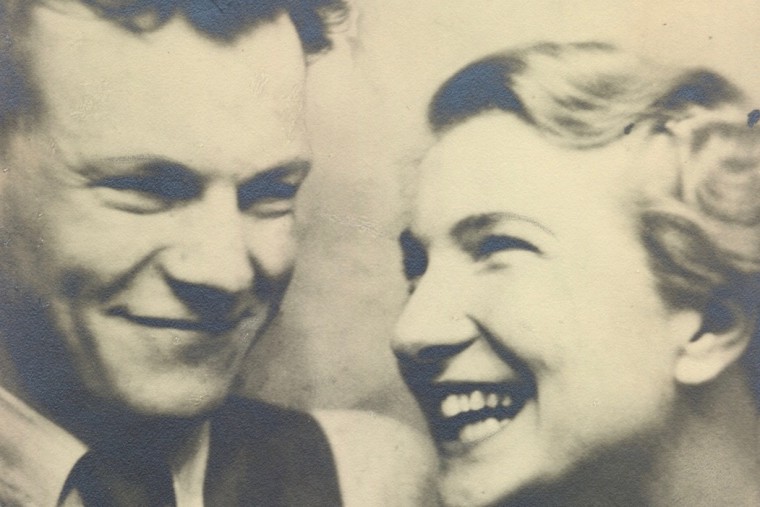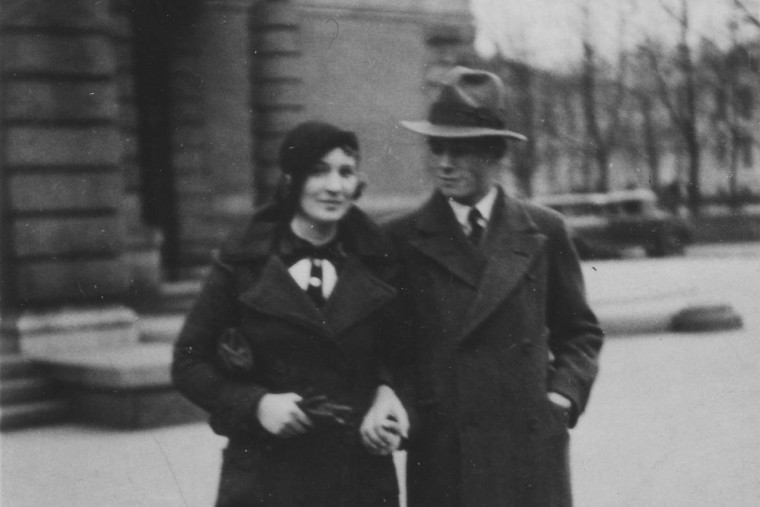 Gertrud Meyer (1914-2002), tenth child of a Lübeck workers' family, is the love of Willy Brandt's younger adult life. Beginning in 1931, the two remain a couple for eight years. Together they actively offer resistance against the Nazi regime in the Socialist Workers' Party of Germany (SAPD).
Young love and companion in resistance
In May 1933, Gertrud Meyer is arrested in Lübeck while distributing anti-fascist brochures and is subsequently imprisoned for five weeks. In July 1933 the then 19-year-old follows her friend Willy Brandt into exile in Norway where she plays a major role in the development of the SAPD's base of operations in Oslo. Their apartment is a gathering place for party comrades who have fled Germany. Like Brandt, Meyer is also involved in the AUF, the youth organisation of the Norwegian Workers' Party DNA.
Partnership like a marriage
Willy Brandt and Gertrud live together like a married couple without being wedded to each other. In order to obtain Norwegian citizenship, she enters into a pseudo marriage in December 1936 with the student, Gunnar Gaasland. For months at a time she can often only communicate through letters and postcards with her partner Willy Brandt, who during those years undertakes numerous trips abroad. A crucial contact person for them in this time of exile is Jacob Walcher, the chairman of the SAPD's foreign headquarters in Paris.
Gertrud Meyer is tremendously helpful and enormously courageous. With informative materials smuggled into the country, she travels several times to Germany in the 1930s to support resistance activities by the SAPD in the "Third Reich." Until its breakup in 1938, she plays a leading role in the Oslo SAPD group. Professionally, Meyer quickly gains a foothold in Norway and contributes substantially to the couple's mutual subsistence. After working as a household maid and a secretary, she becomes the assistant to the Austrian psychoanalyst, Wilhelm Reich, with whom she moves to New York shortly after the outbreak of the World War II in 1939.
Separation after move to the USA
From America, Gertrud Meyer makes a vain effort to obtain entry visas to the USA for Willy Brandt, who fled to Sweden in 1940, and also for other SAPD comrades. For quite some time yet she believes that their partnership continues to exist and that Brandt will follow her to America. Not until 1942 does she learn through third parties of his relationship and marriage to Carlota Thorkildsen and of the birth of his daughter, Ninja. Deeply disappointed, Meyer breaks off contact with Brandt.
Their correspondence picks up again after the end of the war in 1945. Following his breakup with Carlota, Gertrud hopes for a resumption of their earlier relationship without realising, however, that he is already together with Rut Bergaust. Politically as well, Gertrud Meyer and Willy Brandt are no longer on the same wavelength. She continues to consider him to be an exceptional politician, but does sharply criticise his re-joining the SPD in 1944 and accuses him of betraying the old ideas of the SAPD. In 1946, Meyer returns to Norway where she marries a Norwegian one year later. Beginning in 1955, she settles permanently in Oslo; however, she rarely makes any more political appearances.
No reunion
There is no personal reunion with Willy Brandt. In December 1971, when he invites old companions and friends in Oslo to a supper on the occasion of being awarded the Nobel Peace Prize, his erstwhile life partner is not on the guest list. In a letter which she writes to him a few days later, Gertrud Meyer makes no bones over her bitterness about his "completely ignoring" her: "I must openly confess that I had expected an invitation, although I would not have attended from a sense of tact, but the gesture alone would have afforded me tremendous joy, and I would have considered it a personal appreciation of our past work together."
She does not receive an explanation. A few months before Brandt's death in 1992, the two once again exchange written greetings.
---
References to literature:
Gertrud Lenz: Gertrud Meyer. Ein politisches Leben im Schatten Willy Brandts, Paderborn 2013.
Einhart Lorenz: Willy Brandt in Norwegen, Kiel 1989.